International Mining Company
The Challenge:
The Mining Company was managing their data in-house and they needed a more secure and cost-efficient system.
The Uniserve Solution:
We provided our failover offsite data backup system and guaranteed connectivity. This saved the company the cost of one full-time employee while giving them complete peace of mind and always up-to-date security.
The Technology:
Data Backup Solution
Using our unique Backup Platform, we provided them with a backup system that seamlessly combines local storage, cloud storage, data protection and collaborative capabilities in one package. This allowed their organization to ensure all-important information was backed up on all devices including desktop, servers, and mobile.
Bonded Broadband
A solution for their off-site location in Lima, Peru enabled constant connectivity.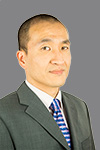 "We like to say to clients, 'We're removing technology hardware from your life permanently.' They are thrilled because it is cheaper and easier for them long term."
– Erik Zhu Sr. Network Engineer Uniserve